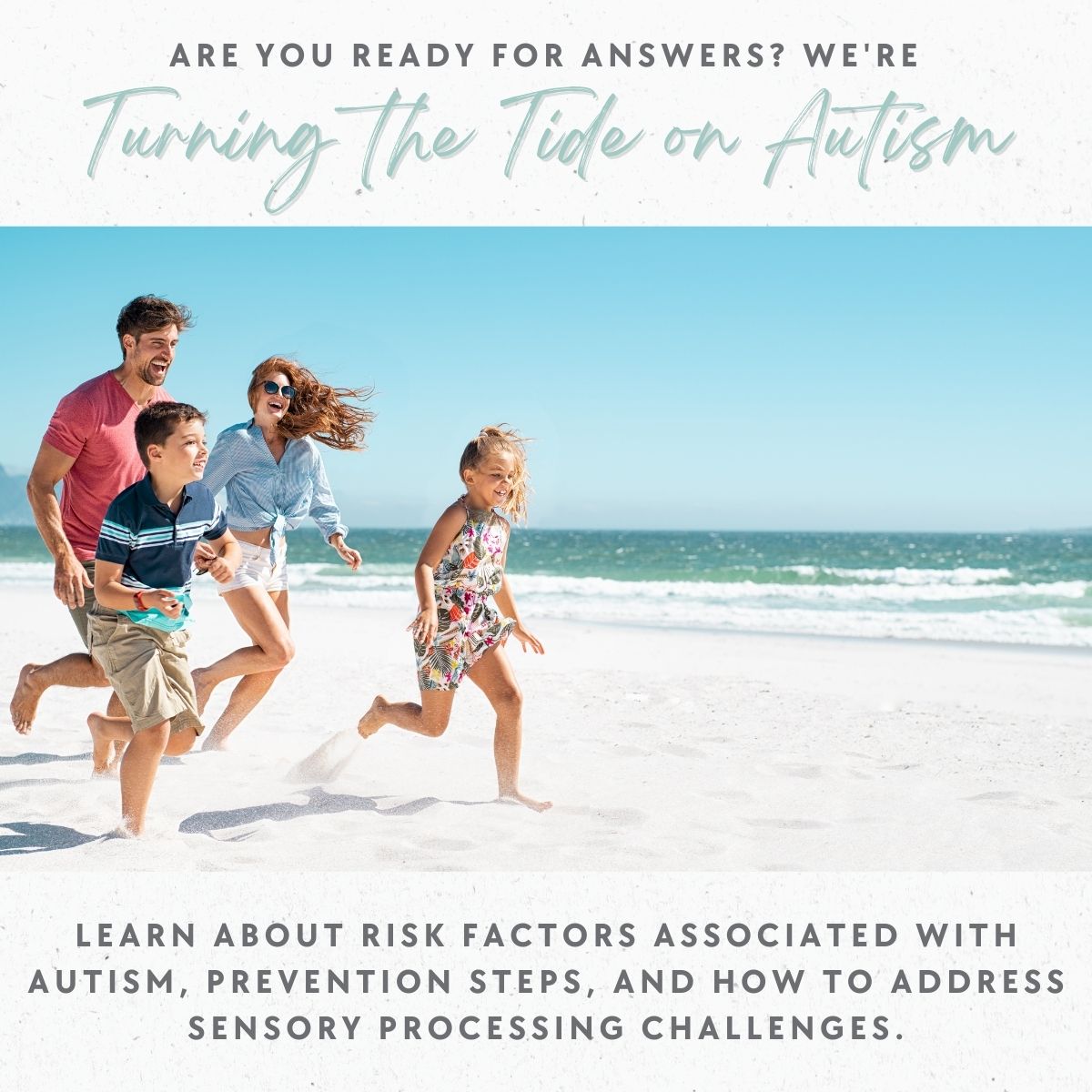 Autism seems to be a growing condition in the lives of children around us. Maybe you have a child or grandchild who has been diagnosed, or perhaps you are a caretaker or teacher of children who are on the spectrum. And if you're pregnant or trying to conceive, the numbers surrounding autism are most likely on your radar.
Questions are on the rise surrounding the causation of these neurodevelopmental, mental, and chronic health disorder statistics.
WHAT WE WANT TO DO IS HELP YOU UNDERSTAND WHY.
Dr. Darci Jurgens is a seasoned chiropractor who has worked with families for 18 years. This workshop with her will take you through the factors associated with autism, prevention steps during planning and pregnancy, and how you can actively address sensory processing challenges in children who have been diagnosed.
In this hour-long session you will learn:
The 6 factors associated with autism
Prevention steps during family planning and pregnancy
Triggers for behavioral problems in children with autism
Ways you can create a healthy lifestyle for people with autism
Information on clinic resources for you and your family
TURNING THE TIDE ON AUTISM
This event is FREE and open to the public. By attending this workshop, we hope to equip you with tools from providers who not only have experience in helping people with autism, but who truly want to help the people in our community thrive and succeed in a healthy way.
Doors will open at 6:15 PM and the workshop will be held from 6:30 – 7:30 PM.